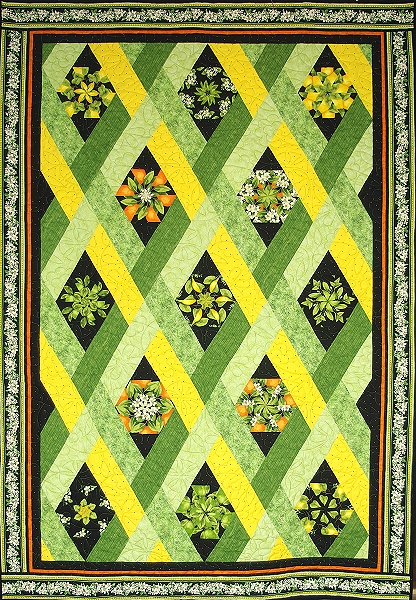 'Vitamin C'
Lemons, limes and oranges in this fabric print, made a luscious kaleidoscope quilt. Setting blocks of woven strips and a border of orange blossoms completed the vision.
Quilted on the longarm with an allover pattern: 'Summer' by Anne Bright.
June 2011
Click on the large image to view details. Be patient--it may be high resolution and will take time to load.