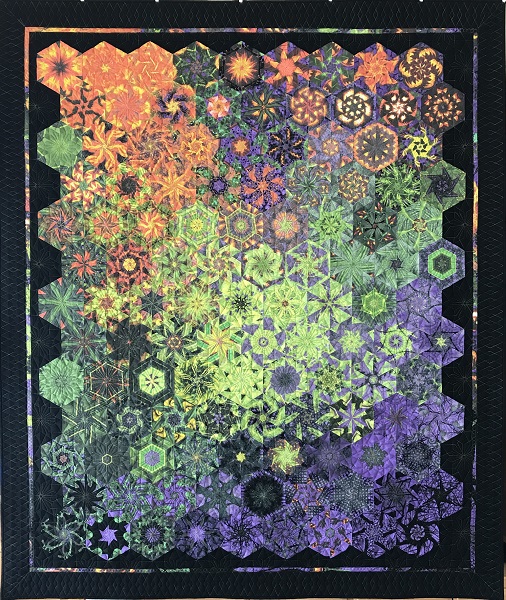 'Abracadabra'
A One-Block Wonder made from a panel: "Fright Night" by Blank Textiles. Six panels were used to create the hexagons. A seventh panel contributed the strips for the narrow inner border and appears in the back.
All quilting patterns are from Lily Street Patterns: Diamond Border and Corner and Diamond Hexagon
60 x 70 inches
Fall 2019
Click on the large image to view details. Be patient--it may be high resolution and will take time to load.