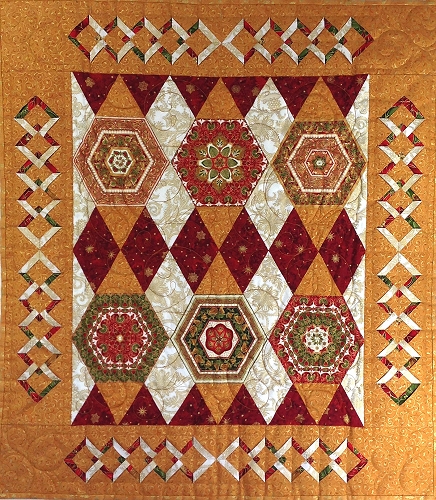 'Golden Christmas'
A Christmas border print and other holiday fabrics were used to make this quilted wall hanging. The quilt pattern is 'Argyle Diamonds' from 'Stack-n-Whackier Quilts' by Bethany S. Reynolds.
The center and corners are quilted with 'Denali' by Anne Bright.
Border treatments are made using the Double Diamond Ruler from Bright Quilting Notions.
31 x 36 inches
August 2010
Click on the large image to view details. Be patient--it may be high resolution and will take time to load.