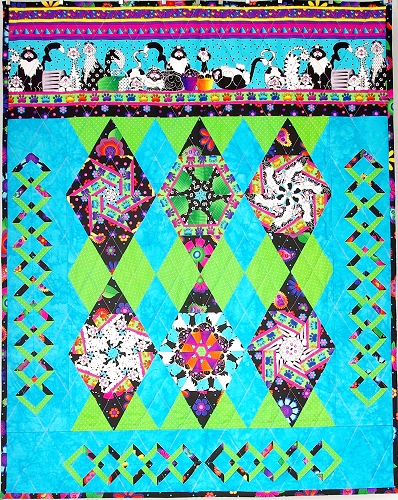 'Catz'
Cute cats in a kaleidoscope quilt wall hanging. 'Argyle Diamonds' pattern from 'Stack-n-Whackier Quilts' by Bethany S. Reynolds.
The fancy border treatment is made easy with the Double Diamond Ruler from Bright Quilting Notions.
Quilted in a diamond pattern on my domestic sewing machine.
January 2011
Click on the large image to view details. Be patient--it may be high resolution and will take time to load.