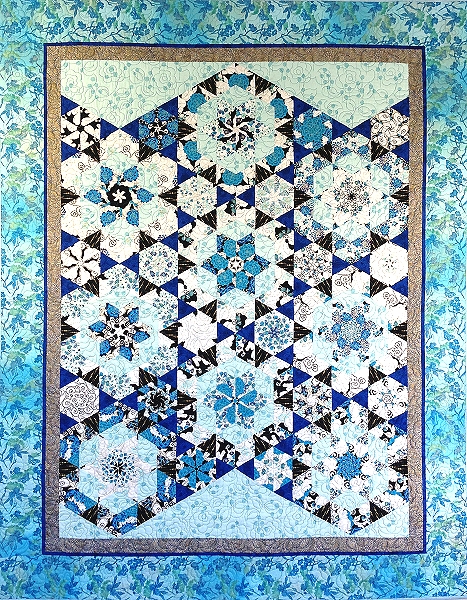 'Blue Roses'
A black, white and blue Asian print provided the inspiration for 'Blue Roses'. The quilt pattern is 'Sara's Roses' from 'Stack-n-Whackier Quilts' by Bethany S. Reynolds.
The allover quilting pattern is 'Maggie's Roses' by Deb Geissler.
64 x 87 inches
March 2011
Click on the large image to view details. Be patient--it may be high resolution and will take time to load.