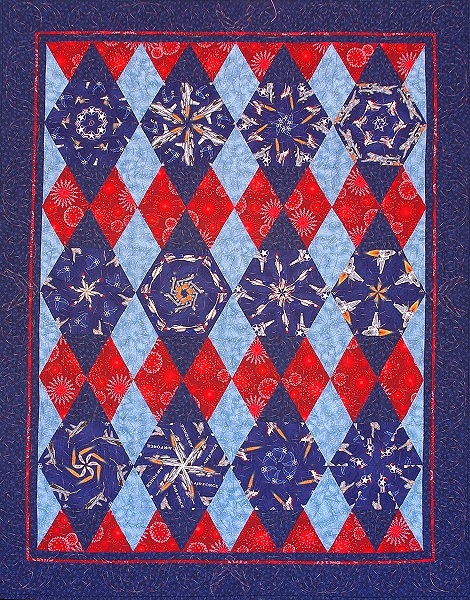 'Thank You Andy'
A Quilt of Valor made for a sergeant in the US Air Force who has been deployed twice to the Middle East.
It's a kaleidoscope pattern made with USAF and 4th of July fabrics. The pattern is a modified version of 'Argyle Diamonds' from 'Stack-n-Whackier Quilts' by Bethany S. Reynolds.
Quilting Patterns: 'QOV3e2e' by Tammy Finkler, 'Honor' border and corner by Anne Bright and the 'Air Force Emblem' by Janice Bahrt.
August 2011
Click on the large image to view details. Be patient--it may be high resolution and will take time to load.