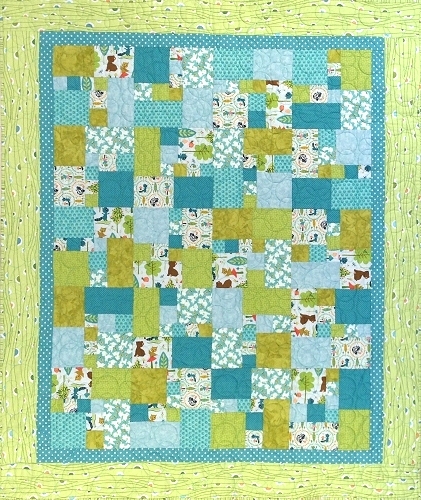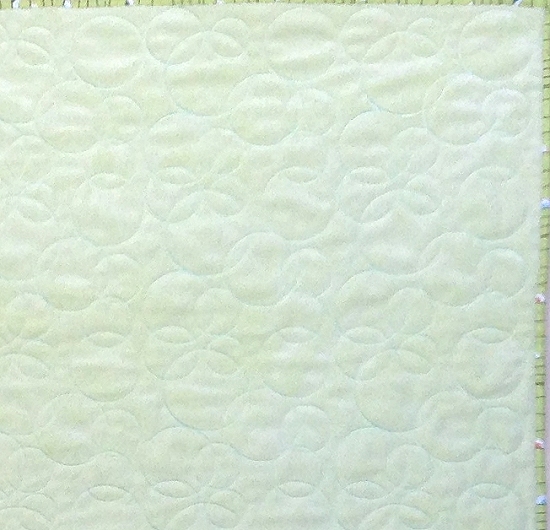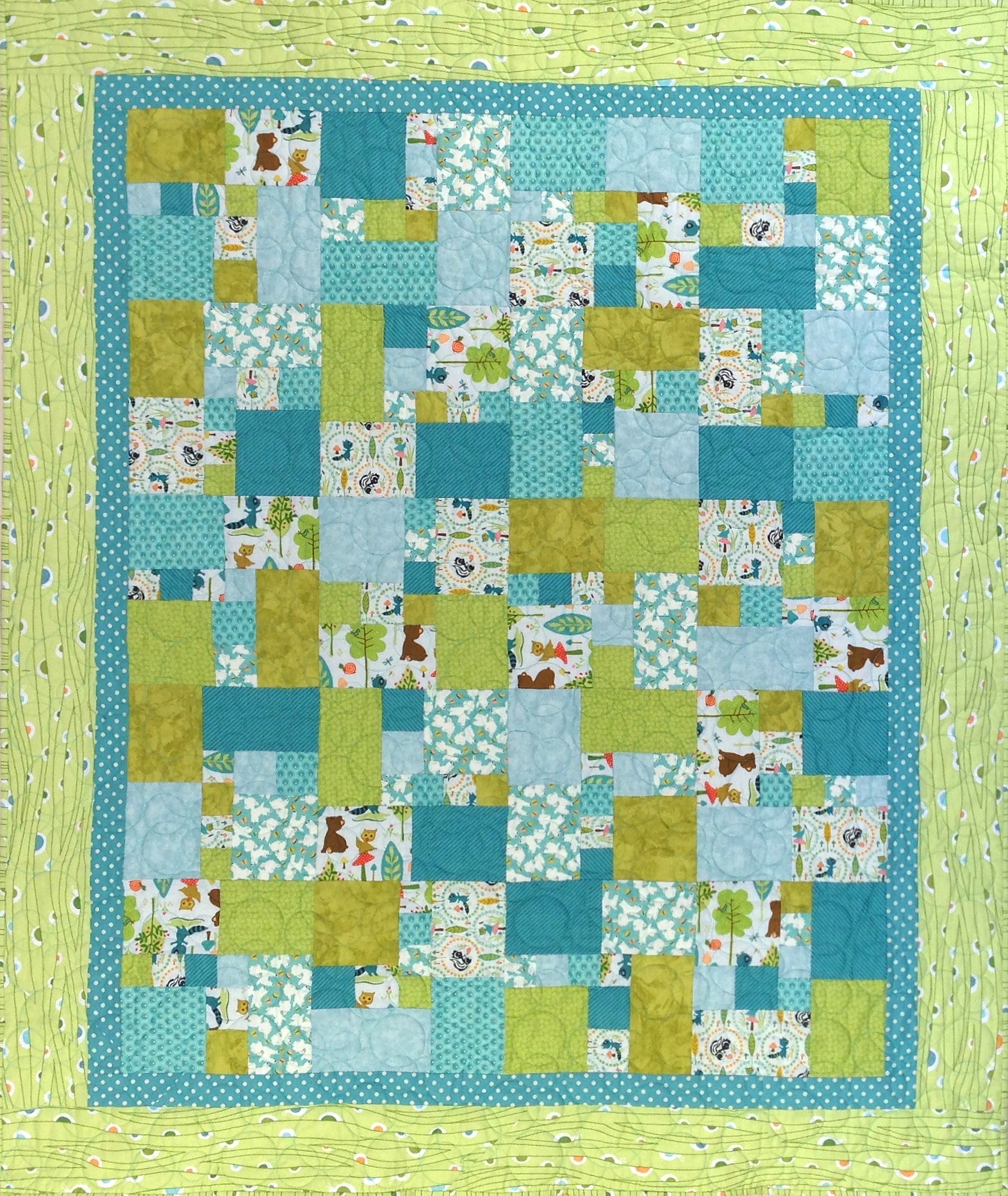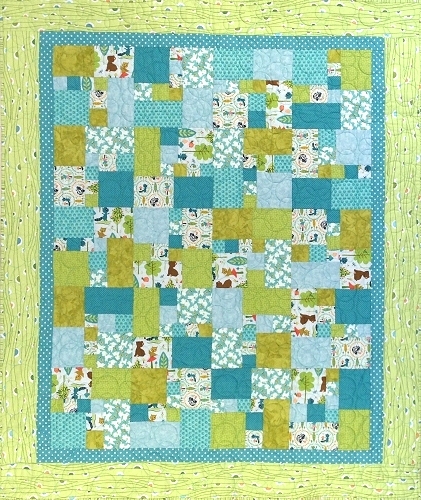 'Baby Bubbles'
This sweet baby quilt was made with a Sweet Treat and the 'Shake it Up' pattern from the Pincushion Boutique.
The light green backing is a snuggly, fluffy fleece.
Quilted on the longarm with an all over pattern of 'Bubbles' by Anne Bright.
45 x 54 inches
February 2013
Click on the large image to view details. Be patient--it may be high resolution and will take time to load.
Click on a thumbnail to view it as a larger image.