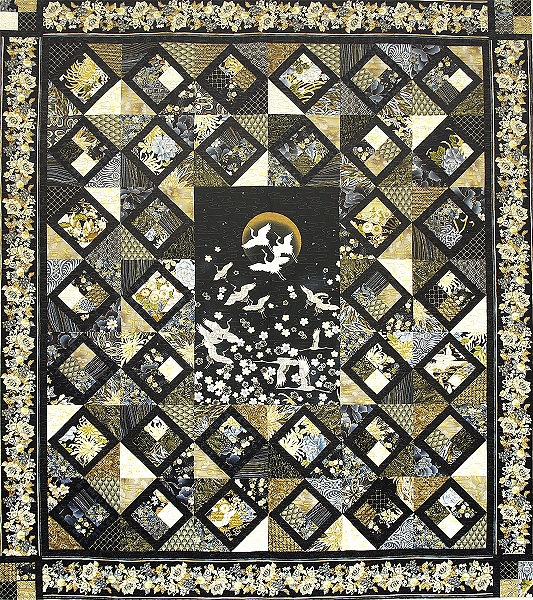 'Full Moon'
Pewter and gold Asian prints surround a panel of cranes flying across a moonlit sky.
For this quilt, I started out with a Sweet Treat from The Pincushion Boutique. I had the center panel in my fabric stash and filled in with a few more pewter and golds to create two rounds of the blocks. A border print provided a great border and binding too.
The pattern is 'Out of the Box' from Pressed for Time Patterns.
'Calm Waters' by Anne Bright, is the all over quilting pattern.
72 x 80 inches
December 2012
Click on the large image to view details. Be patient--it may be high resolution and will take time to load.