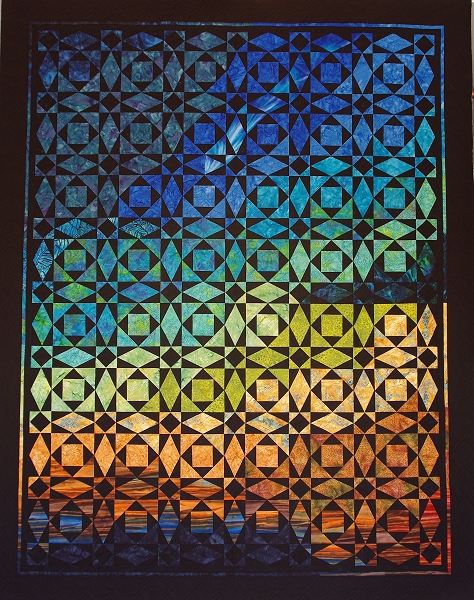 'The Comet's Gift'
A Storm at Sea quilt inspired by a meteor falling in an evening sky.
During 2012 and 2013, most of my quilts were made using up my fabric stash. The only fabric purchased for 'The Comet's Gift' was the blue around the comet, the black batik and the black border fabric (the only fabric in the quilt that is not batik).
To help with the tricky piecing of the Storm at Sea pattern, I used fast2cut Quilters' TRIMplates by Wendy Mathson.
First place blue ribbon at the San Mateo County Fair in 2014. The purple rosette is for 'Best Use of Color'.
67 x 84 inches
August 2012
Click on the large image to view details. Be patient--it may be high resolution and will take time to load.